Institute of Flight Operations and Dispatch is one of the most recognized institutions in the aviation industry in the United States for the Airline Dispatcher and Operational Control Center training. Our continued success depends on our ability to help our students reach their airline career goals!  We teach one highly specialized aviation course – FAA Aircraft Dispatcher Certification. 
IFOD staff and management has been teaching as well as working in the industry since 1980's this gives us broad aviation knowledge of year after year in the Dispatch world.
IFOD has produce an initial pass rate of around 95%, a graduation rate close to 100% for the last 20 years and close to 2,500 Certified Dispatchers.
Here are some of our approvals:
FAA Approved through the Dallas/Fort Worth FAA Flight Standards District Office

Approved by the Texas Education Agency for the training of U.S. Veterans/Veteran's Benefits – Chapter 30 and Chapter 31 Vocational Rehabilitation

Approved by the U.S. Immigration and Naturalization Services to issue the I-20 Form, which leads to the M-1 Student Visa issued by the American Embassies in each country

Private Industry Council – Job Training Partnership Act / JTPA approved

Texas Workforce Commission

Texas Rehabilitation Commission / TRC approved

California Workforce Investment Board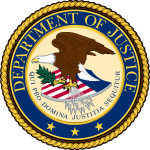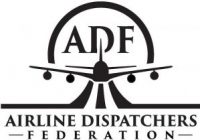 INSTITUTE OF FLIGHT OPERATIONS AND DISPATCH is the preferred school for a number of airlines around the world, IFOD has provided training to institutions or individuals from the following companies:
· Dallas/Fort Worth Flight Standards District Office, Texas
· United States Marshal's Office, Oklahoma City, Oklahoma
· American Airlines Integrated Operations System, Fort Worth, Texas
· Southwest Airlines, Dallas, Texas
· Envoy, Irving, Texas
· Mesa Airlines, Phoenix, Arizona
· Trans-States Airlines Bridgeton, Missouri
· Compass Airlines, Minneapolis, Minnesota
· Sky West, St George, Utah
· Republic Airline, Indianapolis, Indiana
· Air Wisconsin, Greenville, Wisconsin
· Horizon Air, Seattle, Washington
· PSA Airlines, Vandalia, Ohio
· Base Ops, Houston, Texas
· UAS International Trip Support, Houston, Texas
· FedEx – Federal Express Airline, Memphis, Tennessee
· Fort Hood, Military Base, Fort Hood, Texas
· Ramstein, US Air Force
· Lufthansa Airlines, Hong Kong and Frankfurt, Germany
· Omni Air Express, Tulsa, Oklahoma
· Lockheed Air Terminal, Guam
· Ryan International Airlines, Rockford, Illinois
· Air Cargo Carriers, Milwaukee, Illinois
· Lauda Air, Milan, Italy
· Gulf Air, UAE
· Emirates, UAE
· Saudi Arabian Airlines, Jeddah, Kingdom of Saudi Arabia
· Arik Air, Nigeria
· International Flight Ops, London, England
· Ivory Coast, Presidential operations crew
· Nigerian, Civil Aviation
· Republic of Congo, Civil Aviation
IFOD is a team made up of experienced industry professionals that know exactly what it takes to succeed in the flight dispatch field.
IFOD Instructors

Arienthiran Prakash
Director
Mark Halvorsen
Director of training
Ana Prakash
(Instructor/VA Certifying Official) American Airlines Dispatcher
Michael Haney
(Instructor) American Airlines Dispatcher
Jackson Rasnick
(Instructor/Admissions)
Rashad Butler
(Instructor/Admissions/International Students)
Adam Pawelczyk
(Instructor/Technical Coordinator)
Joshua Sanchez
(Envoy Dispatcher) Admissions
Ellen Mulligan
Instructor
| FAA Designee Dispatch Examiners | | | |
| --- | --- | --- | --- |
| Carla Caisse | FAA Examiner (Dispatcher Southwest Airlines) | | |
| Rick Sponagle | FAA Examiner (Dispatcher American Airlines) | | |
| Shane Smithpeters | FAA Examiner (Dispatcher Southwest Airlines) | | |
| John Moniz | FAA Examiner (FAA Examiner (Retired United Airlines Dispatcher) | | |